DATA PROTECTION COMMISSION grants amnesty for defaulting data controllers
Report by Ben LARYEA
The Data Protection Commission through the Ministry of Communications has granted 6 months amnesty to allow defaulting Data Controllers to register with the Commission and pay just the current year's amount due, waiving any applicable arrears.
The amnesty takes effect from the 1st of October, 2020 to 31st March, 2021 taking into account the negative impact of the novel COVID-19 pandemic on businesses in the country.
The Commission have announced that institutions which fail to adhere to the directive in renewing their operations with the Commission during the amnesty period will face the full rigors of the law after 31st of March, 2021.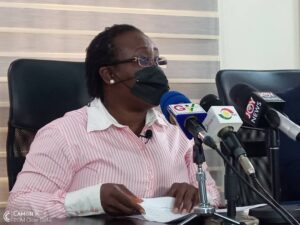 Consequently, the Commission have challenged defaulting entities to take advantage of the amnesty time line to be in good standing with the Commission.
According to the Commission, several qualifying entities have failed to register with the Commission as far back as 2014 and will be sanctioned as such hence it has refrained from taking punitive measures but rather intensified public education and engaged in capacity building of entities that processes personal data.
The DPC therefore called on entities affected by the Data Protection Act, (843) to duly register and pay the required fees as a legal obligation.
Briefing the media in Accra as part of the celebration of the Global Data Protection Week, the Executive Director of Data Protection Commission, Madam Patricia Adusei-Poku said the Commission was established by the Data Protection Act, 2012 (Act 843) in the year 2012 with the primary purpose of protecting the privacy of individuals and their personal data and support entities in the public and private sector with good data governance and exhibit international best practices for protecting data and the privacy of individuals.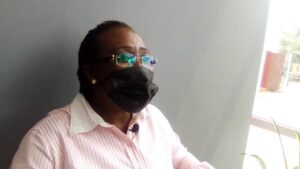 She said the Commission have collaborated with key stakeholders to enhance public education on the need to protect personal data and includes the Ministry of Health, Ministry of Education, Controller and Accountant General's Department, Ministry of Justice and the Attorney General's Department, Electoral Commission among others.
In addition, the DPC have also signed a Memorandum of Understanding (MOU) to train all internal auditors across the country to expand the scope of the audit to include the requirements of Act 843.
"The Commission have scaled up its education to the general public in the promotion of the rights of individuals to create more awareness on the importance of ensuring data privacy in business through transparency, trust and transformation", Madam Adusei-Poku said.
Turning the spotlight on the Global Data Protection day, which falls on the 28th January, every year, the Executive Director said the Commission have put in place a week long activities to engage and sensitise the general public about Data Protection Privacy.