Jekora Ventures Limited urges the public to segregate waste
Report by: Ben LARYEA
 The innovation Manager of Jekora Ventures Limited, Madam Martha Annan has advised the public to separate waste materials such as plastic, paper and organic in separate bins to enable waste collectors to have easy access and convert them into other commercial ventures.
She said value can be added to waste therefore households and end users can generate income by turning waste into a productive venture.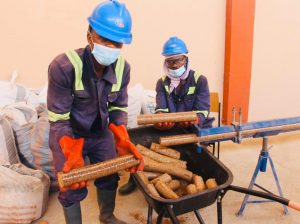 Ms. Martha Annan made this known at the maiden edition of a three 3-day waste and exhibition fair at the Accra International Conference Center in Accra.
The event brought together scores of waste companies, government agencies, consultancy firms and others in the waste value chain to discuss and deliberate on issues relating to waste and the challenges associated with it and the mechanisms to put in place in turning it into a profit-making venture.
She said waste segregation is the best method to depose off unwanted materials therefore every institution as well as household must have different bins located in and around locations where the collectors can easily pick and sort for various purposes.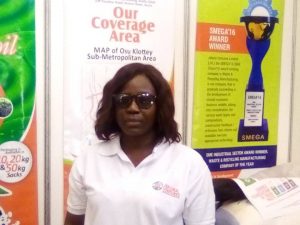 According to her, when waste are properly segregated, companies operating in waste management services are able to turn their produce into job creation for the unemployed youth seeking all manner of white collar jobs mainly in the public sector and was quick to explain that waste is a lucrative commodity in the advanced world.
Madam Martha Annan disclosed that Jekora Ventures Limited have engage in the purchase of coconut husks for the past years in the production of compost and briquette as fuel wood which is environmentally friendly saying JVL have set up a plant at Yilo Krobo in the Eastern Region and making tremendous gains in the production line.
Turning the spotlight on the global SEED 2021 award on Low Carbon Award for Briquette and compost production, she said JVL has been honoured and recognized globally ofor its tremendous works exhibited at the production factory.
The award she noted is an annual event for entrepreneurship in sustainable development geared towards identifying the most innovative and promising locally start and support systems in eco-inclusive enterprises in developing and emerging economies.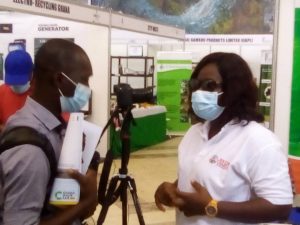 SEED was founded as part of a global partnership between the United Nations Environment Programme (UNEP), the United Nations Development Programme (UNDP) and the International Union for Conservation of Nature (IUCN).
Source: www.thenewindependentonline.com