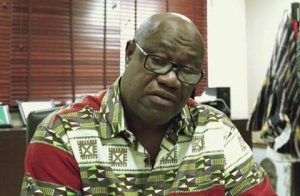 Source: myjoyonline.com
Former Ablekuma South MP, Fritz Bafour says National Democratic Congress (NDC) flagbearer aspirant, Dr. Kwabena Duffour is the best candidate for the position.
According to him, Dr. Duffour wields all the qualities the flagbearer of the party must possess.
"We have a very good candidate in Dr. Duffour, he is eloquent, he knows what he is about and so naturally the committee was very interested in hearing his opinions on various things concerning the republic of Ghana and the people of Ghana," he told the press after Dr. Duffour went through the vetting process on Tuesday.
Mr. Bafour who doubles as the spokesperson for the aspirant said although the initial plan was for the aspirant to be vetted without drawing attention, his supporters wanted to be a part of the entire process.
Mr. Kobea hinted that although the vetting was successful, he was asked to come back today, 29th March 2023.
Flagbearer aspirants of the NDC have been turning in one after the other for vetting.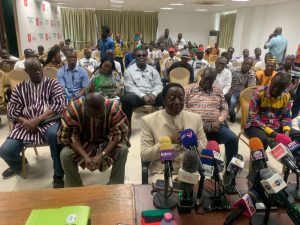 On March 27, after former President Mahama went through his vetting. He said the country's financial stability was at the heart of his campaign to lead the NDC.
According to him, the government has demonstrated that it is incapable of running affairs for which reason he is launching another bid to become the NDC candidate in the 2024 election.
Source: myjoyonline.com