As the globe marks this year 16 Days with the "Faces of Violence Street Campaign" Women in Law and Development in Africa (WiLDAF) Ghana and partners have embarked on this campaign on the streets of Accra.
This is to set the tone as well serve as the teaser to kick-start or renew conversations and discourse on gender-based violence generally, Sexual Harassment and Rape specifically.

This year theme for WiLDAF Ghana's theme for this year's 16 Days was "Commit to End Sexual Harassment and Rape in our Social Spaces".

Women in Law and Development in Africa (WiLDAF-Ghana), its network members and partners in collaboration with Oxfam in Ghana, with support from the European Union (EU) and UNFPA joined the world to commemorate this year's "16 Days of Activism Against Gender Based Violence (16 Days)".
According to WiLDAF Ghana, the 16 Days is an annual International Campaign spanning the period of 25th November which is observed as the International Day for the Elimination of Violence against Women, to 10th December – Human Rights Day.

Revealing that, Ghanaian context with regards to the theme was specific and aligned with the UNiTE global campaign's theme of" "Orange the World: Generation Equality Stands against Rape!".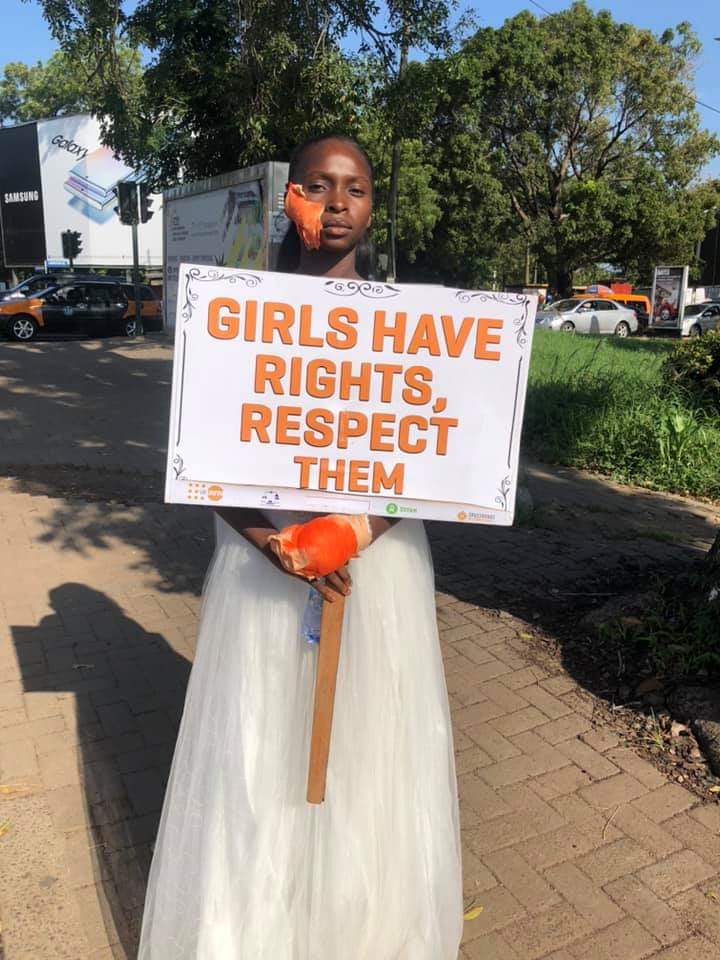 According to them, the theme is pertinent to the times because it ceases the moment to draw the Ghanaian public's attention to the seriousness of issues of Sexual Harassment and Rape.

These includes statutory Rape and the Rape culture that anchors/undergird them.

WiLDAF Ghana noted that the last couple of years has seen a global momentum on combating sexual assault in the workspace.

This as well includes the adoption of the ILO C190 – Violence and Harassment Convention, 2019 (No. 190) in 2019.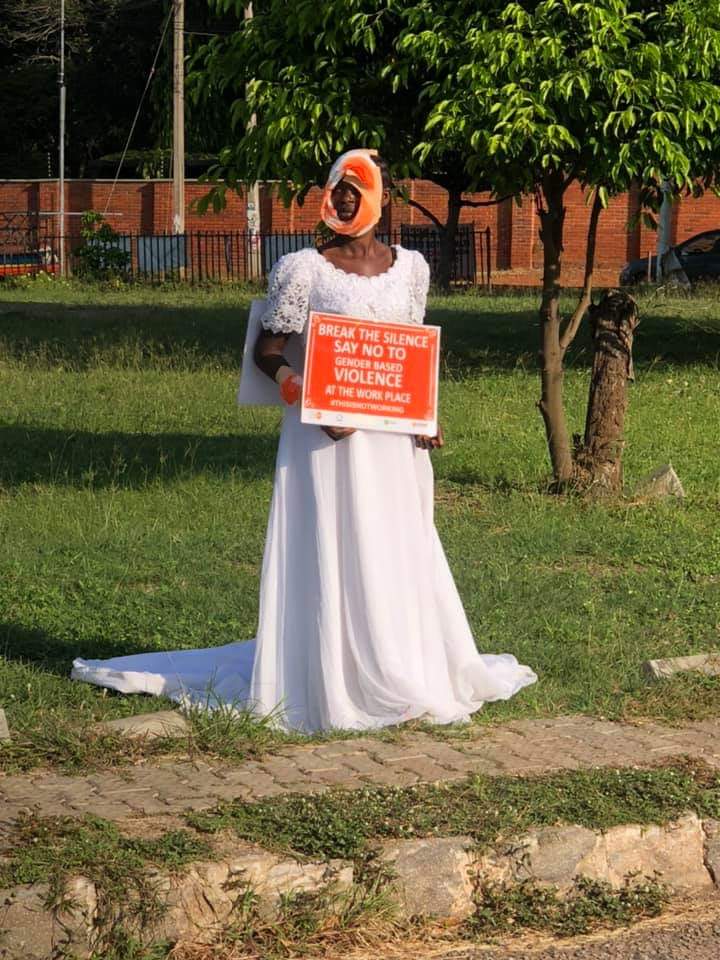 Pointing out that, "In Ghana, DOVVSU, the Police generally, and other law enforcement agencies have recorded increased numbers of sexual offences annually".

Meanwhile, there has also been increased media publications of sexual assault including the most recent BBC exposé on alleged Sexual Harassment and abuse of power by some lecturers at some public universities in West Africa including Ghana.
All of these and more according the women's law group provides the needed impetus to call for a commitment to ending Sexual Harassment and Rape in Ghana.

It is evident in the ongoing discourse on Sexual Harassment and Rape, that although they affect all sexes, women and girls are disproportionately affected.

"Sexual Harassment and Rape are also pervasive in all social spaces such as our homes, religious establishments, the hospitality industry, the entertainment industry, health facilities, the media, educational establishments, decision making institutions to name but a few".

We recognize the existing legal framework in place to address Rape and Sexual Harassment in Ghana (see for instance, the Criminal and Other Offences Act, 1960 as amended at sections i) 97, 98, 99 and 102 for Rape and ii) 101, 104(1a) and 104(2) for statutory Rape/defilement.
The Domestic Violence Act, 2007 as amended (DVA) also has provisions on Rape and Sexual Harassment as well Sections 1 (b) ii and 1 (c) of the DVA which gives more detailed information.
However, indicated thay, there are serious gaps existing between Rape/sexual harassment and other sexual offences policy/Legislation and their enforcement.

In this case, the gaps emanate from both the demand and the supply sides, whereas we can attribute the supply side's contribution to the gaps as emanating from the inadequate allocation of resources (financial, human, infrastructure, training and motivation among others).
"We also need to look at the attitudes and norms from the demand side which tolerate, cause and or drive Sexual Harassment and Rape", the group acknowledged.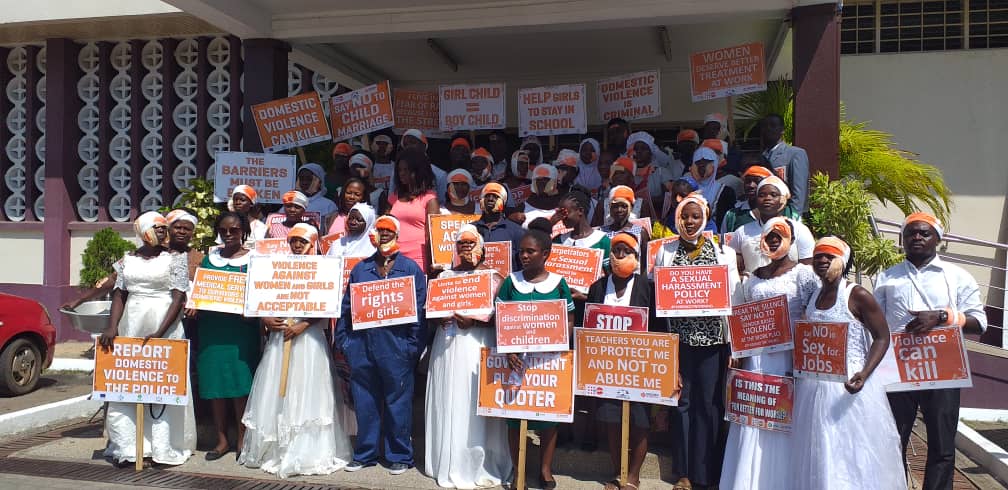 On the way forward, "It is the hope of WiLDAF Ghana that on the occasion of this year's 16 Days, we will all renew our
commitment to work together to end Sexual Harassment and Rape.

The group used the ocassion to call particularly on Government to:
Adequately resource the Sexual Harassment and Rape policy and law enforcement agencies and the entire criminal justice system to effectively enforce/administer those laws.

Allocate and transfer funds into the Domestic Violence Fund to provide free medical care and other support to domestic and other gender-based violence survivors including survivors of Sexual Harassment and Rape as stipulated in the sections 8(3) and 29 of the DV Act, 2007 as amended and its LI 2237.

Prioritize the safety of survivors of domestic and other gender-based violence including survivors of Sexual Harassment and Rape by providing shelters and crisis centres to address some of their immediate needs.

Enhance the capacity of key actors including prosecutors, crime officers, DOVVSU personnel, medical personnel and other officials in charge of social services among others to ensure proper management of Rape and Sexual Harassment cases.

Provide effective coordination of the delivery of essential services to survivors of sexual harassment, Rape, domestic and other types of gender-based violence.
Ensuring Public and Private Institutions
adopt and enforce their own policies on combating Sexual Harassment and Rape.
Individuals
As we shift our mind sets / attitudes and reject norms that promote sexual harassment, Rape and other forms of gender-based violence.
Source: www.thenewindependentonline.com/ Delali Gavor